230 per week or $138 for 3 days

Our mission is to help each camper build a sense of self, a sense of community and a sense of wonder through fun and adventure in an outdoor environment. Kids ages 4-12 are welcome to join us.
Find out more »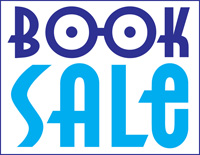 Available items will be Books, DVDs, CDs, Puzzles.
Find out more »