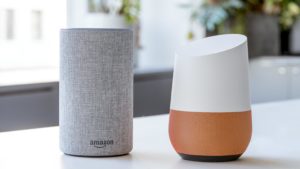 Do you ever stay in the car before going in so that you won't miss your song coming up? Don't worry about it anymore! Bring FUEL FM into your home with your smartphone or your smart speaker!
With an Amazon Echo, Amazon Dot, or Amazon Show follow these easy steps:
Step 1: Say, "Alexa, enable FUEL FM."
Step 2 (and every time after completing step 1 for the first time): Say, "Alexa, play FUEL FM."
If you have a Google Home, say "Ok Google, play 95.9 FUEL FM."
ITUNES, ITUNES STORE ARE TRADEMARKS OF APPLE INC., REGISTERED IN THE U.S. AND OTHER COUNTRIES.